>
>
>
Full Height BRT Platform Screen Door System
Full Height BRT Platform Screen Door System
Brand :TEPKOS
Product origin :China
Delivery time :30-60 days
Supply capacity :500 sets per month
The system specially designed with anti-pinch, the electronic door buffer and light/sound alarm functions.
The platform door adopts low-voltage power supply (24V DC) to maximize the safety of passengers and avoid accidentsIn addition, three-level control mode is adopted in the design of the control system to ensure the normal operation of the safety door.
We have ISO9001 and TE16949 certificate, always strictly on quality control to make sure our products quality stability.
Had finished several project in China and safety used more than 5years.
Purchase Subway Platform Doors, Custom Platform Screen Door System, Platform Screen Doors Factory
Product Name: Full Height BRT Platform Screen Door System.
Technical Specifications:
1. The bus parking accuracy: ≦±150mm;

2. Each sliding door closing force: ≦120N (test when door close to 1/3);
3. Manual open force: ≦133N;
4. Maximum kinetic energy of each door movement:≦10J;
5. Each sliding door kinetic energy within 100mm of the last stroke: ≦1J;
6. Door open speed :adjustable within range2s±0.1s~4s±0.1s;
7. Door close speed :adjustable within range2s±0.1s~4.5s±0.1s;
8. Door operate time after receive infrared signal form driver: ≦0.3s;
9. The difference of open/close time of doors in one berth:≦0.3s;
10. Noise (station side):≦70dB(A);
11. Designed life cycle: under normally maintenance, the designed life cycle is ≧20years, driving mechanism life cycle is ≧12years;
12. Average number of no failure working: more than one million times;
13. Power :220AC±10%,50±0.5Hz;
14. Grounding method:TN-S;
15. Withstand voltage level: according to IEC requirements, can withstand 2KV, 50Hz,one minute power frequency voltage
Main Components :
Station safety door system includes:
1. Top Base-plate Assembly,
2. Driving and Control Unit,
3. Transmission Mechanism,
4. Sliding Door Panel,
5. Guiding Mechanism.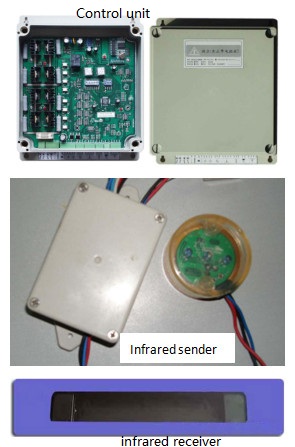 Platform Screen Door System function general diagram: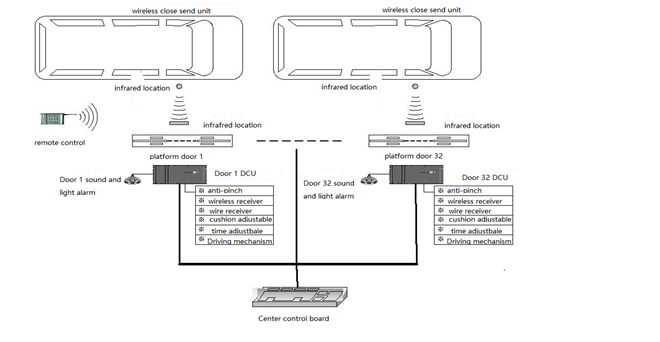 Product Superiority:
1. The advanced technologies combining the North American rail vehicle plug door technology with local special environments;
2. The simple, reliable, environment-friendly, and energy-saving design;
3. Modern, high-transparency, and easy-maintenance design;
Applications: Platform gate is used on BRT station to protect passenger's safety.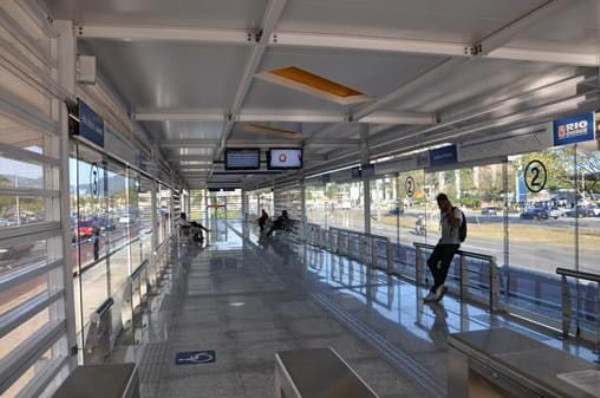 Recommendation:
Get the latest price? We'll respond as soon as possible(within 12 hours)