>
>
>
Electric Auto Sliding Door For Hiace Benz Van
Electric Auto Sliding Door For Hiace Benz Van
Brand :TEPKOS
Product origin :China
Delivery time :10-15days
Supply capacity :500 sets per month
Electric sliding door system mainly applies to business mini-coaches middle sliding with opening, closing and locking tightly, ithas many unique functions compared with other door system. It can make the shift between manual and automatic control, it can be locked tightly during manual closing the middle sliding, and also it has anti-clip and self lock function during the whole operation of middle sliding.
Product Name: Electric Auto Sliding Door For Hiace Benz Van
Technical Specification:
| | |
| --- | --- |
| Voltage | DC12V |
| Peak current | 30A |
| Life span | 1000000 times |
| Ambient temp. | -40℃—+85℃ |
| Out put force | 300-450N |
| Antipinch force | ≤10N |

Main Feature:
1. Original remote control, original switch, original drive motor, original belt;
2. Matching self-priming, electrolysis, interchangeable with the original , fast zero-loss installation;
3. Independent clutch, realize manual and automatic dual mode, improve comfort.
Main benefits:
Comfort and convenience;
High quality and easy to install;
Main Components of Sliding Door Device:
Use high-quality imported motors to ensure product life and stability.
Perform door opening and closing actions. Including :
power unit, gearbox unit, clutch unit, sensor, output reel unit, controlled by ECU,
Functions:Independent sensor for easy maintenance;Independent clutch, realize manual and automatic dual mode, improve comfort.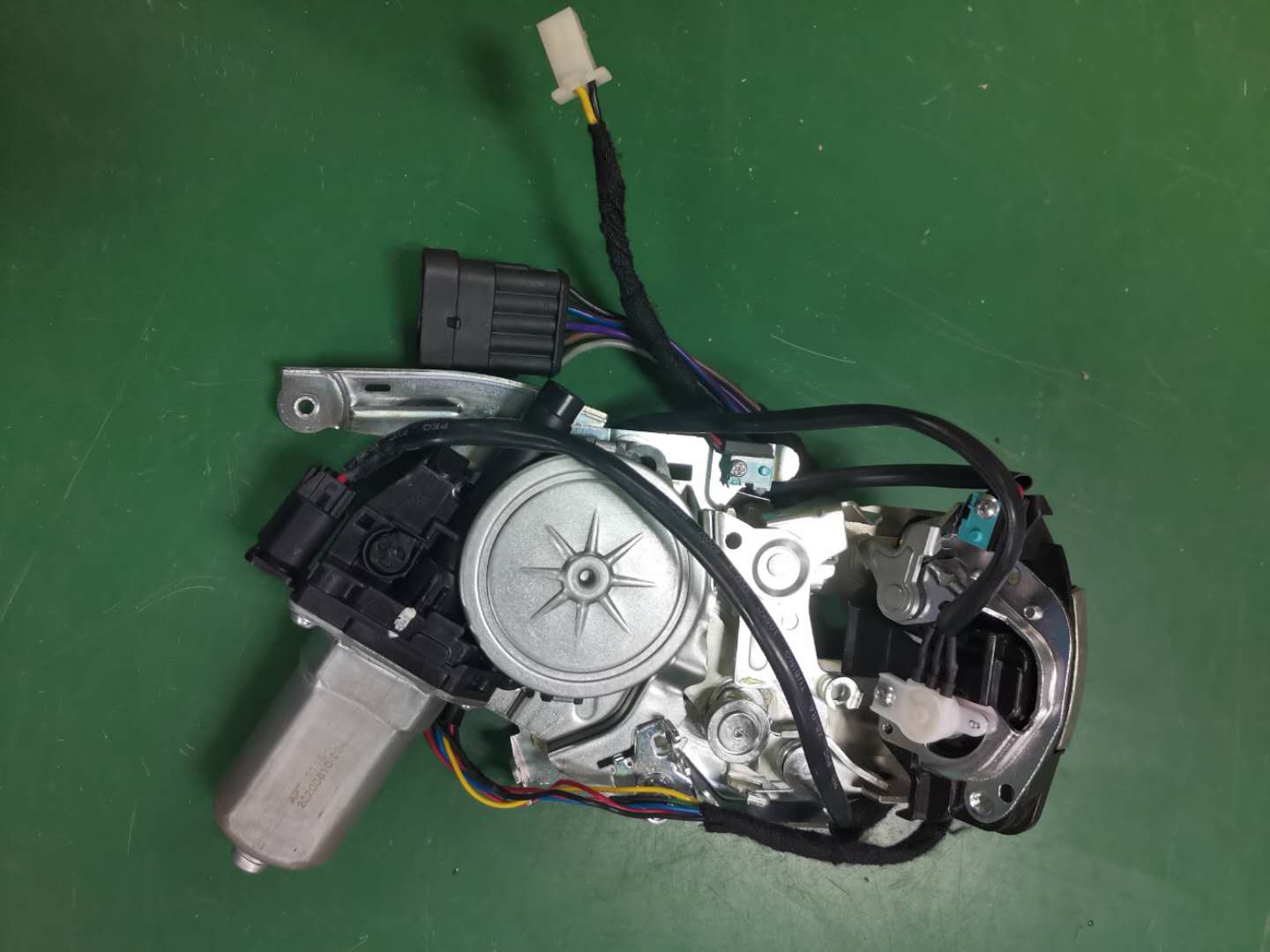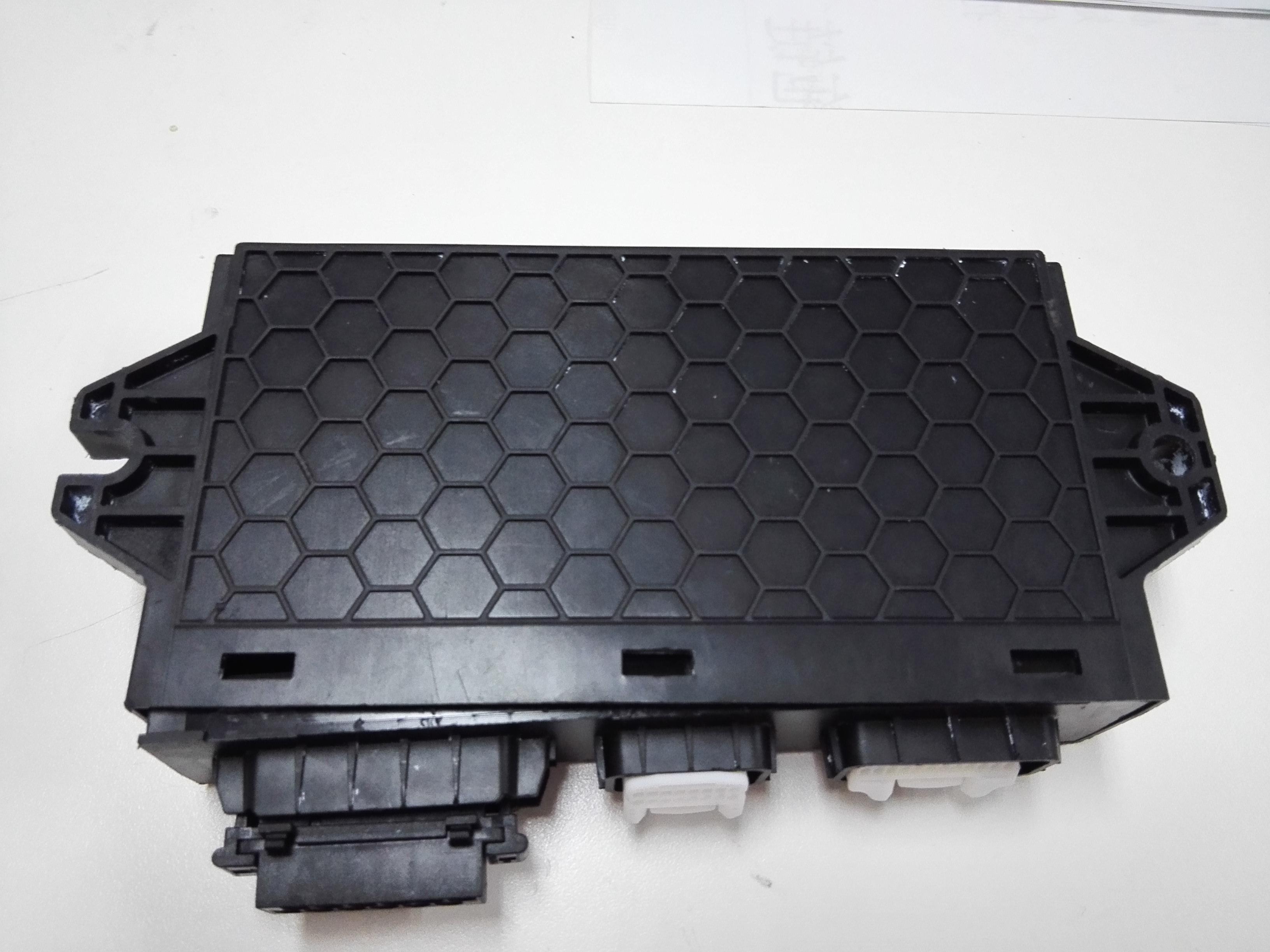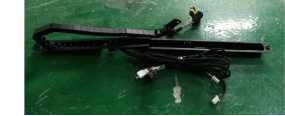 Main Advantages:
1. Independent sensor for easy maintenance;
2. Independent clutch, realize manual and automatic dual mode, improve comfort.
3.Electronic control unit applied to electric system is composed of two parts: execution unit and control unit, with large current capacity design, compact structure and high reliability.
4. Integrate mature functional modules such as central control lock, electric glass lift, flash, wiper, seat belt, fog lamp control, etc., effectively reducing costs;
5. Integrated fuse indication function for easy maintenance.
6. Small signal control greatly extends the life of the switch and reduces the cost of wiring harness;
7. Large current capacity design, strong short circuit resistance;
8. Overload and short circuit detection protection;
9. Real-time detection function for the functional integrity of system sub-modules;
10. Fuse indication function;
11. The quiescent current is less than 3 mA.
12. Package design, dustproof and waterproof;
13. Multi-mode installation, suitable for multiple models
Our Testing :
We do slope test and function test of all model after developed for best and stable quantity.

Main Customer :

Other products :

Get the latest price? We'll respond as soon as possible(within 12 hours)