Bus Wheelchair Retractor For Wheelchair fixation Inside Vehicle
Bus Wheelchair Retractor For Wheelchair fixation Inside Vehicle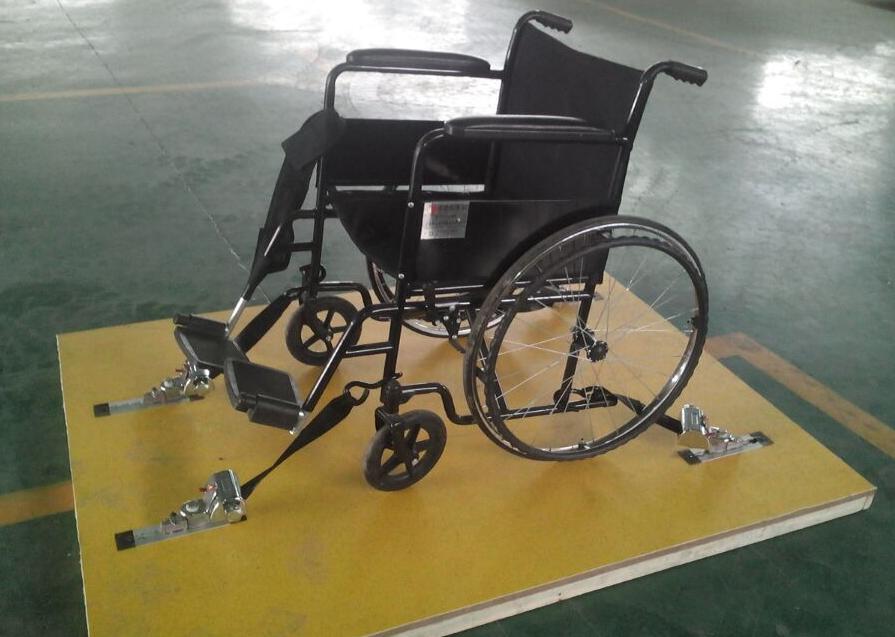 Main Feature
1. Wheelchair fixer automatic tightening device,, easy to use, convenient, no manual adjustment, automatic tightening during bus moving.
2. Wheelchair fixer passes SAE J2249 and ISO 10542 Dynamic Testing Requirements for Wheelchair Mounting and Passenger Limiting Systems for Motor Vehicles.
3. Wheelchair fixer meet all the relevant requirements in ADA,FMVSS,CMVSSS,SAE J2249,CSA Z604,AS 2942 and ISO 10542. the crash test under the condition: bus speed 48km/h,accelerated speed 20g; face front, wheelchair weight 85.2kgs, wheelchair loading weight 77.5kgs .
4. All components passed test to ensure safety.
5.Rail embedded inside floor,the surface flush with floor.When it is not needed, just remove the rail and it will not affect the normal use of other passengers.
Advantages:
-Rail embedded inside floor, surface flush with floor
-Self-adjusting and self-tensioning, no demand of manual adjustment
-Wheelchair restraints locked in the notched track embedded the vehicle floor
-With retractable lap belt for passenger safety during driving
- A complete security system
- Passed ISO 10542-2 test.
Main Components: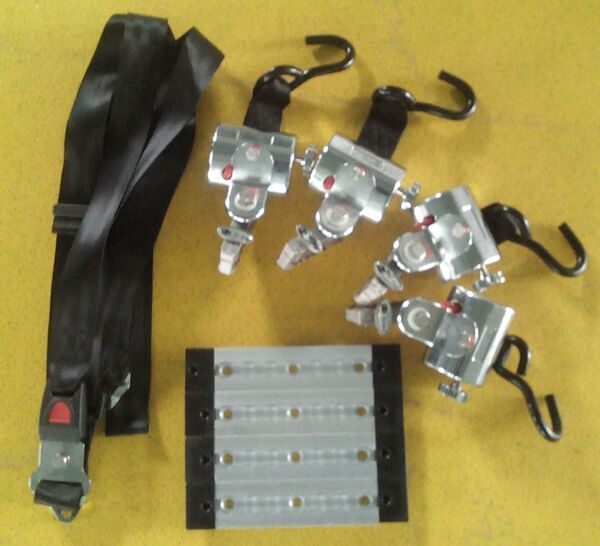 Customers comments :
With our installation manual, our customer can install the retractor easily and find it with neat appearace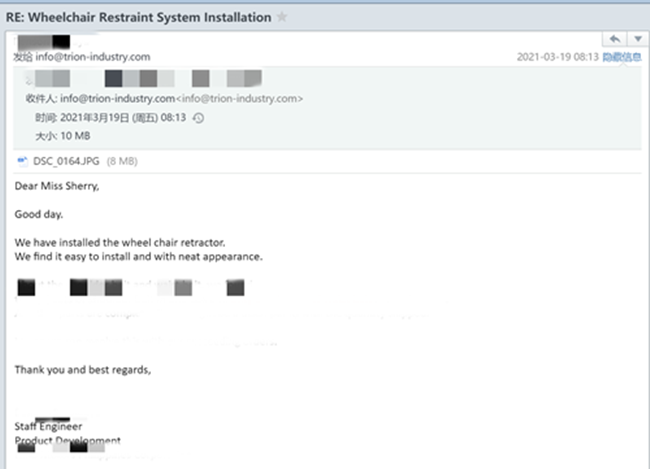 Onsite Pictures: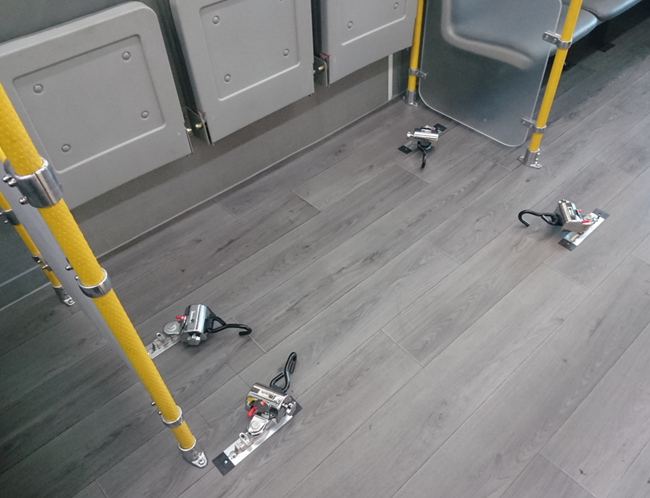 Get the latest price? We'll respond as soon as possible(within 12 hours)